When I'm writing blogs using the Blogger's online editor, I found that it's slow since the Vim's keyboard shortcuts can't be used. What's worse, Blogger often threw me Error 503. I regret wasting so much time on this ineffective blogging process.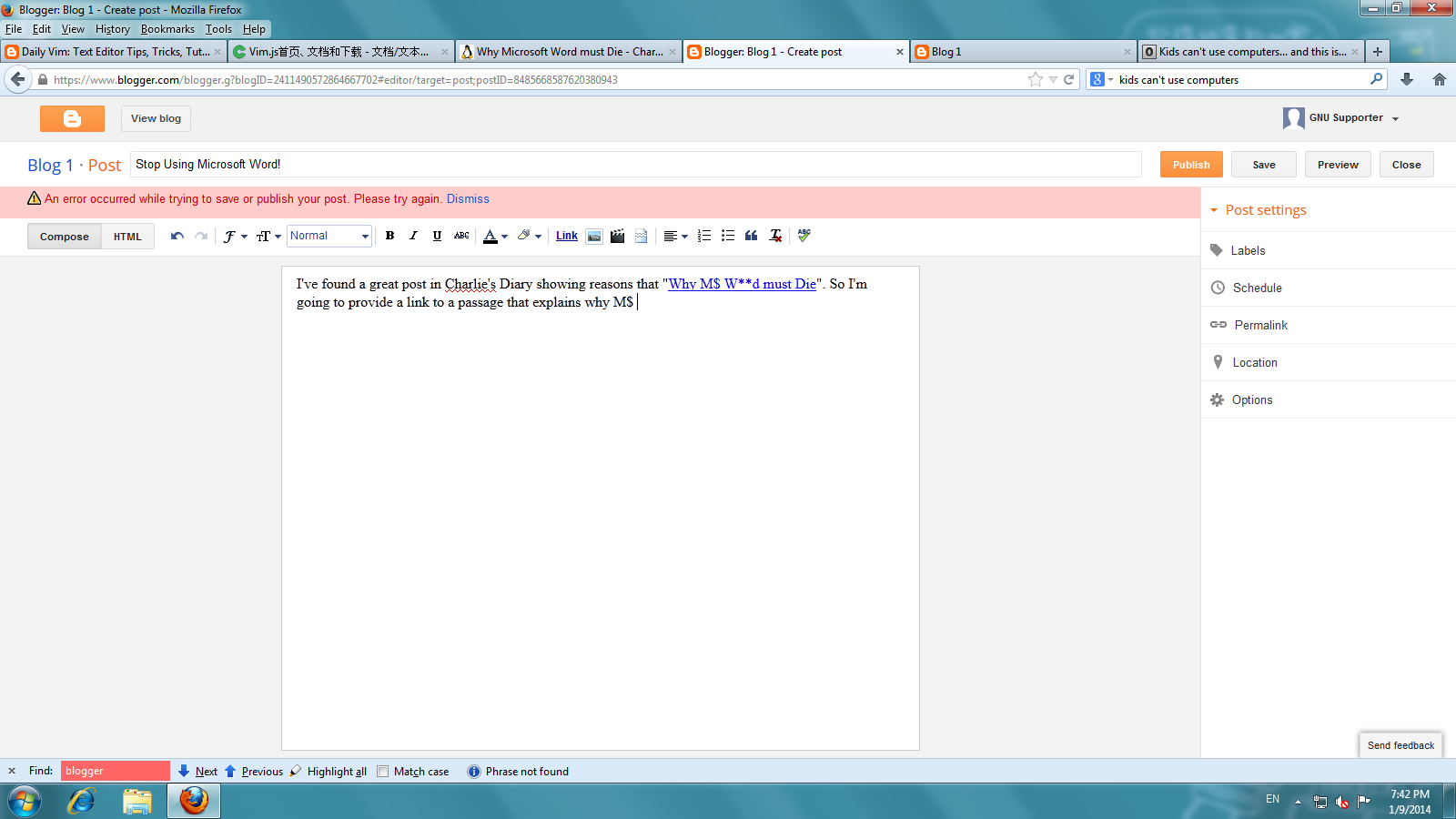 View Susan Gunelius' Top 5 Reasons to Use an Offline Blog Editor.
Just one will do. Then it'll be good to have some physical exercises for the coordination of our eyes, brain and hand. I've learnt this from my teacher.